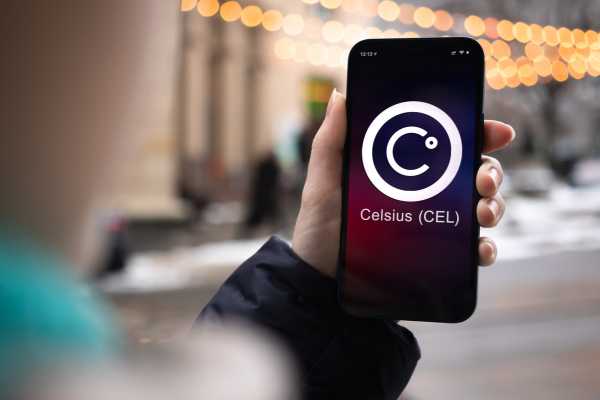 What does it mean for users?
The news follows increased tension among Celsius users who vented on social media. One user spread the rumor that there is a possibility for locked Celsius accounts, "similar to Luna."
The CEO of Celsius, Alex Mashinsky, hit back at the user denying such allegations and terming such rumors as FUD.
Mike do you know even one person who has a problem withdrawing from Celsius?,

why spread FUD and misinformation.

If you are paid for this then let everyone know you are picking sides otherwise our job is to fight Tradfi together…

— Alex Mashinsky (@Mashinsky) June 11, 2022
A sudden announcement of the temporary suspension of withdrawals has put users in a fix. Celsius community will not be able to withdraw until the company resumes its withdrawal services. However, Celsius promises customers that their accounts would meanwhile accrue interests.
Celsius Network platform, which has 1.7 million customers, offers an interest-bearing savings account, borrowing, and payments with digital assets and fiat money. This regulated lender lets users receive interest on deposited cryptocurrencies or take out crypto collateralized loans.
The mass exodus of assets
The digital assets lender has supposedly transferred around 104,000 ETH in total for the past three days to the FTX exchange today for unspecified reasons.
Update: Celsius has transferred about 104,000 ETH to FTX in the past three days, including about 50,000 ETH today, 12,000 ETH yesterday, and 42,000 ETH the day before yesterday. In addition, Celsius also transferred about 9,500 WBTC to FTX today.https://t.co/RaiJTJIVm9 https://t.co/1RQaa9fT3u

— Wu Blockchain (@WuBlockchain) June 13, 2022
Moving massive amounts of ETH, wrapped bitcoin (WBTC), and freezing withdrawal services has stirred speculators. The crypto firm sent about 9,500 WBTC worth around $247 million.
One user noted that the possible reason could be to earn yields, while there are risks that it would create delta exposure. However, the exact reason for the mass exodus of assets between Celsius and FTX and the sudden suspension of withdrawals remains unknown.
So Celsius sent huge amt eth and btc to Ftx. Presumably they sold them for usdc? But why do they need usdc liquidity by selling eth and btc? Won't this create a delta exposure? Or they used users' usdc to buy eth and btc to do yield farming?

— JZ (@0xjz_) June 13, 2022
The liquidity problem
Put simply, when a business does not have the liquid assets necessary to meet its short-term obligations, such as repaying loans, it faces a liquidity problem.
In this case, Celsius has been facing a liquidity crisis since last month, when CEL's price dropped to $1 after customers complained about being unable to withdraw funds.
The firm would be trying to stabilize liquidity by replacing several volatile digital assets like WBTC and ETH, which the company withdrew from Aave.
Per the Cointelegraph report, since Sunday, Celsius has staked 204 million USD Coin (USDC) stablecoins on Aave. Additionally, the lender has deposited 10 million USDC and around 8.2 million Dai (DAI) stablecoins to Compound. 
The stablecoins re-staked by Celsius (222 million in total) is close to the value of removed WBTC assets.
Additionally, Mashinsky has been highly vocal in the recent past, blaming short-sellers on Wall Street as responsible for the overall crypto crash, including the fall of CEL and Terra network. He also recently told Kito News that the crypto markets would recover, and inflation is not a long-term concern.