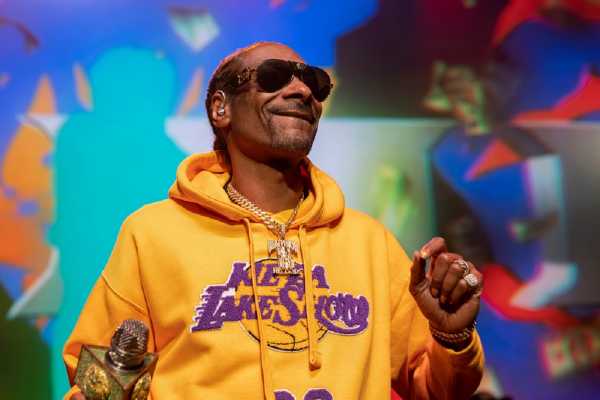 Snoop Dogg's NFT Empire is Expanding
The American rapper known as Snoop Dogg is sharing his new music in the form of non-fungible tokens (NFTs), which will be released on the Cardano blockchain.
This NFT launch was conducted through a collaboration between Clay Nation and Snoop Dogg.
Clay Nation posted the official announcement on March 31, 2022, where we can see a video of Snoop Dogg and Champ Medici having a discussion when Charles Hoskinson, the founder of Cardano, shows up on the TV and invites them to collaborate.
This will be fun 🎥 #Cardano https://t.co/rxgYimMQW7

— Snoop Dogg (@SnoopDogg) March 31, 2022
The rapper met Hoskinson on Twitter Spaces, where anyone could attend the event through the social media platform.
Yes, I'll be with Snoop on the 5th. I have the best job in the world https://t.co/mzoChtqRDS

— Charles Hoskinson (@IOHK_Charles) March 31, 2022
This could also be an indication that Hoskinson could potentially appear in a future music video minted on the Cardano blockchain in the form of an NFT.
Clay Nation is a collection of 10,000 digital NFT characters made of clay.
However, this is not the first time the rapper has launched a non-fungible token (NFT) collection or has been a part of one.
On November 25, 2021, Snoop Dogg announced an NFT known as "Decentral Eyes Dogg," which consisted of animation with several portraits of him and an NFT that sold for 188 Ether (ETH).
Then in February of 2022, Snoop Dogg released songs in collaboration with Gala Music, where 25,000 NFTs were released in circulation and where the rapper reportedly raised $125 million.
Other high-profile investments from Snoop Dogg include being an early investor in Reddit, Robinhood, and the Swedish payments company Klarna.
Due to all of this, we can see that Cardano is next in the lineup of the NFT endeavors that Snoop Dogg is pursuing, and this could lead to an increased usage of the blockchain, as well as higher demand for the ADA cryptocurrency.
The actor and comedian Martin Lawrence also started selling his Cardano-powered NFTs. On June 11, 2022, Lawrence announced that he sold his first NFT for 3,000 ADA, titled "Zoltan Roberts," from the collection known as "Martin: The Reunion."
Steve Aoki, one of the most well-known DJs on a global level, said that he makes more from NFTs than from music royalties.
Aoki sold an NFT for $888,888.88 last year, which was paid by former T-Mobile CEO John Legere. This was a part of his collection known as "Dream Catcher," which was created by visual artist Antonio Tudisco.
Today's the day 😍😍 u can get my Dream Catcher collection at 11am PST / 2pm est on @niftygateway! Amazing visuals by @antonitudisco. Top buyers will also receive an @infiniteobjects video print of the art too!! Woo!!! Get urs before they're all gone!! 🙏https://t.co/8Jm23duSwt pic.twitter.com/GjbmcJs37z

— Steve Aoki (@steveaoki) March 7, 2021
Based on Steve Aoki's experience, it is clear that artists such as actors, DJs, rappers, or anyone else within the creative industry can monetize their content or create new content directly through the usage of a blockchain platform.
This means that releasing their art in the form of an NFT is a lot more financially viable when compared to just relying on royalties gained from their other content.
Artists create NFTs to enlarge their community, directly engage with it on a deeper and more intimate level, grow their wealth, and have a higher level of control over how their art is created, distributed, and monetized.
Technical Indicators
On June 20, 2022, Cardano (ADA) was trading at a value of $0.4964.