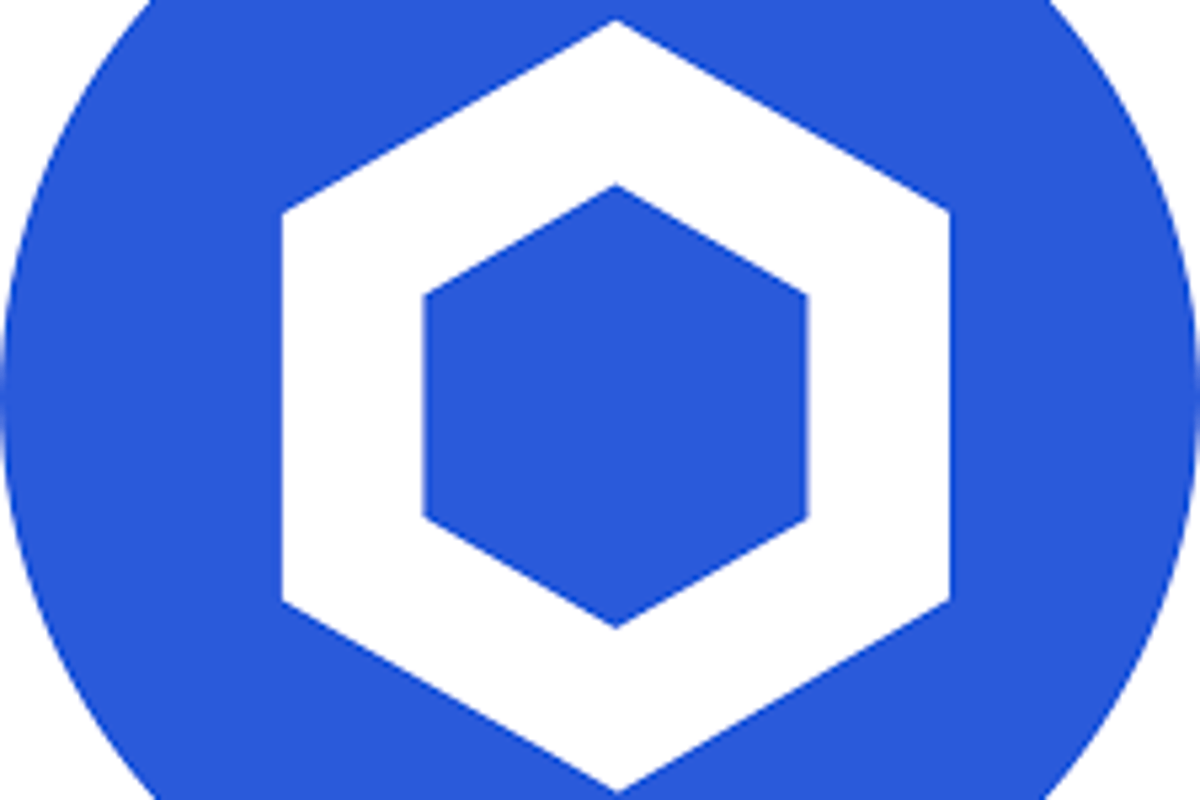 Convinced by a bullish Chainlink price prediction already? You can buy LINK on Uphold, eToro, Webull and Gemini.
The crypto market is under heavy stress. It is possibly an excellent time to purchase cheap crypto. Times of the greatest fear are often the best times to buy. However, only the best protocols have the highest chances to succeed in times of panic. Chainlink meets the requirements.
What is Chainlink?
For on-chain activity to be truly useful, real-world data is required. This is what Chainlink is great for – streaming important information on-chain through a decentralized oracle network. This network differs from a typical oracle. Web 2.0 oracles have a centralized database that sources and processes all the information it provides whereas Chainlink's many diverse validators improve its accuracy of information. Chainlink is often used for streaming crypto prices to exchanges. Another popular use is uploading sports scores to a crypto casino. These are far from the only uses of Chainlink, however. It's used by all different kinds of platforms across web3.
Chainlink Market Position
At roughly $3.5 billion, Chainlink's market capitalization is the largest among all blockchain oracles. The currency, LINK, which is used to process transactions on Chainlink, as well as govern the protocol, is trading near all-time lows because of poor macroeconomic conditions. Also, the news of FTX being insolvent took LINK another leg lower. The short-term outlook for LINK is murky, but the technological promise of the Chainlink protocol could be world-changing.
Sam Klemens Bullish Chainlink (LINK) Price Prediction
Exodus analyst Sam Klemens listed five reasons that investors should be bullish on Chainlink. The reasons are listed below: 
It's an oracle in demand.
Chainlink is the industry leader.
Staking LINK.
Battle-tested code.
Chainlink has a grand vision.
These key components provide a structure for Chainlink to be a long-term industry leader. Whether the short-term price action is up or down is impossible to predict. But enough positive factors are in play for long-term bulls to remain optimistic.
Yash Majithia's Bearish Chainlink (LINK) Price Prediction
Popular analyst for AMB Crypto, Yash Majithia, brought attention to bearish Chainlink indicators in a recent article. He brings attention to the decrease in the network's activity and its strong correlation to Bitcoin, which has been struggling as of late and has shown no signs of a near-term reversal.
2023 Chainlink (LINK) Price Prediction
Daria Morgen of Changelly gives a number of predictions based on a technical analysis of LINK. She believes in 2023 LINK reaches an average price of $14.65, which would be near a 100% gain from today's prices.
2024 Chainlink (LINK) Price Prediction
Daria Morgen continues with bullish sentiment into 2024, predicting an average price of $21.29 for LINK in 2024. This price reflects a Federal reserve that has pivoted from the current tightening cycle, a massively adopted Chainlink network, or both.
2025 Chainlink (LINK) Price Prediction
While Morgen's prediction may seem over-optimistic, it is difficult to find any sort of analysis that does not predict Chainlink's explosion over the next decade. David Cox of CryptoNewsZ stays on the bullish theme, with a $48 prediction for LINK by the end of 2025.
2026 Chainlink (LINK) Price Prediction
Cox predicts a positive price increase in 2026, this one more modest. Cox calls for LINK to trade at or above $50 in 2026. By this time, crypto is likely to be in a more mature state, with prices and activity stable relative to what is seen today.
2027 Chainlink (LINK) Price Prediction
A third source giving LINK price predictions was examined. Shawn Du'Mmett of Cryptopolitan calls for an average price of $50.65 in 2027.
2030 Chainlink (LINK) Price Prediction
For 2030, Du'Mmett predicts a $149.44 average price for LINK. While Chainlink bulls will be pleased to read these predictions, please keep in mind that no one has a crystal ball and any sort of upward price movement for LINK is not a certainty.
Where to Buy Chainlink (LINK)
Chainlink's token LINK is available for purchase on most centralized exchanges, including Uphold, Gemini and eToro. In light of the recent FTX bust, make sure you are as careful as possible with your cryptos. Using a hardware wallet like Ledger can make a massive difference because it essentially makes your crypto invulnerable to cyberattacks. Phishing scams are still possible, however, so stay vigilant.
Best For

A Fast Trading Experience

This ad promotes virtual cryptocurrency investing within the EU (by eToro Europe Ltd. and eToro UK Ltd.) and USA (by eToro USA LLC); which is highly volatile, unregulated in most EU countries, no EU protections and not supervised by the EU regulatory framework. Investments are subject to market risk, including the loss of principal.
How Long Will It Take for Chainlink (LINK) to Reach $10?
For LINK to reverse and hit $10 per token, the macroeconomic conditions will need to shift. This move could potentially not be until 2024 when the Fed's tightening cycle is predicted to end. Of course, a number of other factors could pull that day sooner. Money printing is rarely an area where the U.S. is brash for too long.
Where to Store Chainlink (LINK) Safely
The best practice to safely store your crypto is by sending your funds to a hardware wallet. A software wallet is at risk of foul play on the internet. Hardware wallets don't use the internet, which provides an extra layer of security for its users.
Best Hardware Wallet: Ledger Nano S Plus
The most commonly used hardware wallet is the Ledger Nano S Plus. It is the industry staple for a few reasons, including its great security, ease-of-use and wide adoption. The Ledger Nano S is extremely easy to set up and use. Many guides online and tutorial videos help ensure that users can properly get their funds in cold storage, and keep them out of harm's way.
Best Software Wallet: MetaMask
A good software wallet is critical for every Web3 user. It helps you connect to different decentralized applications and can be used to swap tokens, play games and participate in DAOs. The MetaMask wallet has become increasingly popular. As the industry develops, so will wallets, and the user experience is growing better over time.
Current Crypto Prices
The crypto market has been incredibly volatile as of late. While this is nothing new for experienced investors, the bearish activity is weighing on many. It is a great reminder to never overextend. For disciplined investors, these prices may look attractive to deploy capital. For many others, it is a source of pain as they watch their net worth dwindle. 
So, Is Chainlink (LINK) a Good Investment?
The Chainlink protocol shows great promise. As blockchain technology develops, Chainlink should grow increasingly intertwined in the ecosystem. However, future price levels of LINK are impossible to predict. Investors need to understand the level of risk they are taking on when investing in LINK or other cryptocurrencies.
Frequently Asked Questions
Q
What will Chainlink be worth in 2030?
A
Shawn Du'Mmett of Cryptopolitan predicts that the average price of Chainlink in 2030 will be $149.44
Q
Can Chainlink reach $100?
A
Chainlink could certainly reach $100 eventually but it is a long ways a way from that goal right now. It will almost certainly not happen at least until the next crypto bull market.