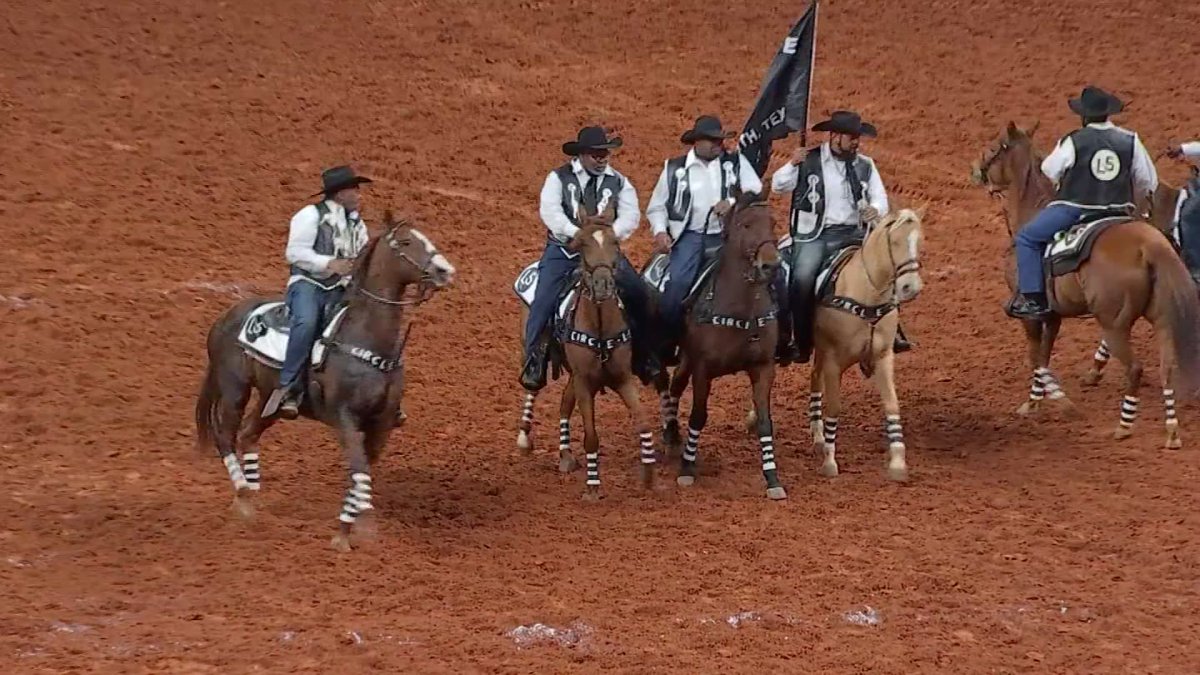 The Fort Worth Stock Show and Rodeo celebrated the legacy of Martin Luther King Jr. with a salute to cowboys of all backgrounds. The annual Cowboys of Color held on Monday afternoon, featured more than 200 cowboys and cowgirls of Hispanic, African American, and Native American descent.
The event kicked off with a performance by the Escaramuza Tierra Azteca team. Escaramuzas are often referred to as the female rodeo queens of Mexico.
They are "the Mexican revolutionaries of 1910, the other leaders who really were instrumental in the Mexican Revolution," Dora Tovar, Fort Worth Stock Show and Rodeo spokesperson, said.
"When (an) unknown group would approach their camp, they would ride in a circle and put all of their children together. And the dust that they would kick up from their horses from going very fast around in a circle, that's a skirmish."
The showcase continued with a salute to the Black cowgirls and cowboys. The crowd applauded the performance by Fort Worth's very own Circle L5 Club.
"Circle L5 is composed of Black women and men, cowboys and cowgirls," Marcella Hicky said. Hicky is a member of the historical group that is considered to be the city's first all-Black riding group. "We're the oldest Black riding club in Texas. We've been (here) since 1951."
Hicky said Monday's performance was even more special.
"We're representing the people of color, but we're also representing people from all nations, Nationalities, trying to make a unity come true," Hicky said.
When the club started, they were kept far from the spotlight.
"We had to go through lots of trials to get where we are, starting with five members," Hicky said. "They had to be escorted when the parades came through."
Events like Cowboys of Color serve as a powerful history lesson of the trials minorities faced but also celebrate the achievements.
"It is kind of a multicultural performance," Tovar said about the event. "It's kind of everything you needed to know about cowboys that you probably didn't read in the history book. African-American (and) people of color are very much present in the rodeo industry."
Hicky and the Circle L5 Club aim to keep the legacy of Black and minority vaqueros strong through education.
"We would like to give them the inspiration to let them know that anything is possible," Hicky said. "We can teach them how to groom. We teach them how to ride a horse. We (teach) them the basic necessities before we even teach them how to ride. So, we let them know it takes a lot more than just speed up their riding to take care of the horse."
The action-packed afternoon continued with barrel racing, bull riding and tie-down roping where John Douch from Huntsville topped the leaderboard with 10.6 seconds.
The excitement continues Tuesday with Bulls' Night Out featuring some of the best bull riders in the business.