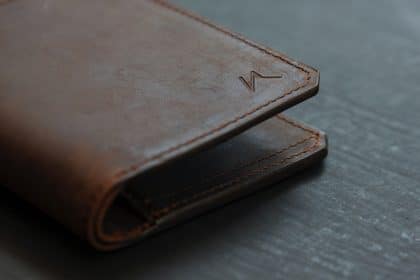 The Frontier in-browser wallet support will have fraud-detection engine to scan every single transaction to safeguard you from signing malicious transactions.
In the latest development, the decentralized finance (DeFi) protocol Frontier has started an in-wallet browser extension supporting over 35 blockchains and allowing users to interact with transactional, staking, and NFT activities.
Instead of switching different applications, the wallet will allow users to interact with several other decentralized applications (DApps) in a single place. Additionally, the wallet is also supporting new blockchain networks like Sui and Aptos, which have seen a strong uptick in interest and engagements over the past few months. The official page of the new browser extension notes:
"Frontier lessens the tedious process of switching between different browser extensions for different chains. All you need is just one browser extension with multiple wallet support for your DeFi needs!"
The in-wallet browser from Frontier can be useful to stake tokens, and store and transfer NFTs. Besides, it also allows to even transfer of tokens across various networks, a popular process dubbed bridging.
DeFi Protocol Frontier Addresses Fraud and Security Concerns
As it is known, DeFi protocol Frontier's wallet has over one million users and thus, they have integrated security features that can detect fraud and phishing attacks to keep users safe. "Frontier utilizes a fraud-detection engine to scan every single transaction to safeguard you from signing malicious transactions," it noted.
Frontier is a step ahead in comparison to other popular wallets such as MetaMask and Zerion which do not offer similar features to users of their in-browser wallets. Speaking to CoinDesk, a Frontier representative said that their team has built APIs that would allow different programs to communicate with each other.
Thus, these APIs would allow communication among networks such as Solana, Cosmos, Near protocol, etc. from scratch since it's "hard to get" relevant APIs for gaining user balances and transactional history. Adding further, the Frontier representative noted:
"MetaMask also has not been focusing on non-EVM chains at all. MetaMask has been focusing on MetaMask institutions. However, it still lacks the feature where users can access NFTs, interact with DeFi's all in one place."
Besides, the DeFi protocol Frontier also offers support for hardware wallets such as Ledger and Trezor. Frontier's native token FRONt is trading at $0.20 and has a market cap of $18.1 million.
Altcoin News, Blockchain News, Cryptocurrency news, News
Bhushan is a FinTech enthusiast and holds a good flair in understanding financial markets. His interest in economics and finance draw his attention towards the new emerging Blockchain Technology and Cryptocurrency markets. He is continuously in a learning process and keeps himself motivated by sharing his acquired knowledge. In free time he reads thriller fictions novels and sometimes explore his culinary skills.