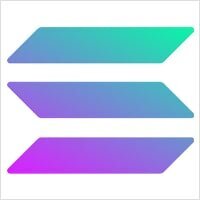 Solana price doubled since mid-December, and hits a high of $24 close to the level where investors first dubbed the token "Sam coin."
Experts argued that Ethereum competitor Solana is entangled with bankrupt crypto exchange FTX.
The number of daily active SOL accounts has climbed above pre-FTX exchange collapse levels, alongside a surge in transaction count. 
Solana, an Ethereum alternative blockchain, has witnessed a spike in the daily active SOL accounts and transactions on its network. The altcoin is working on dissociating itself from the FTX exchange collapse and "Sam coin" narrative.
SOL price has doubled since mid-December and hit a weekly-high of $24 earlier this week. The altcoin has nearly wiped out all losses from the FTX exchange collapse and SOL price is climbing steadily to pre-FTX levels. 
Also read: Here's how Ethereum whales predict massive gains in meme coin Shiba Inu
Solana is on track to beat Ethereum competitors in the race to wipe out FTX-induced price drop
Solana, a public blockchain platform and an Ethereum alternative was labeled "Sam coin" on crypto Twitter, post the FTX-exchange collapse because Samuel Bankman-Fried, the co-founder and former CEO of FTX, was a proponent of the altcoin. 
The altcoin's price plummeted in the weeks leading up to FTX's bankruptcy and SOL struggled to recoup its losses. Since mid-December SOL price yielded nearly 100% gains and hit a weekly high of $24. This is close to the pre-FTX exchange collapse price for the Ethereum-killer altcoin. 
Solana's price rally has been mirrored by on-chain metrics on the SOL blockchain. The number of transactions on the SOL blockchain and daily active SOL accounts has climbed above levels seen in November 2022, marking an important milestone in Solana's journey. 
Based on data from crypto analytics platform Dune, the number of Solana transactions per day is 40.59 million (as of January 19), nearly twice that of pre-FTX exchange collapse in November. 
Number of Solana transactions by day (As of Jan 19)
As seen in the chart below, the number of daily active Solana accounts has nearly doubled since November.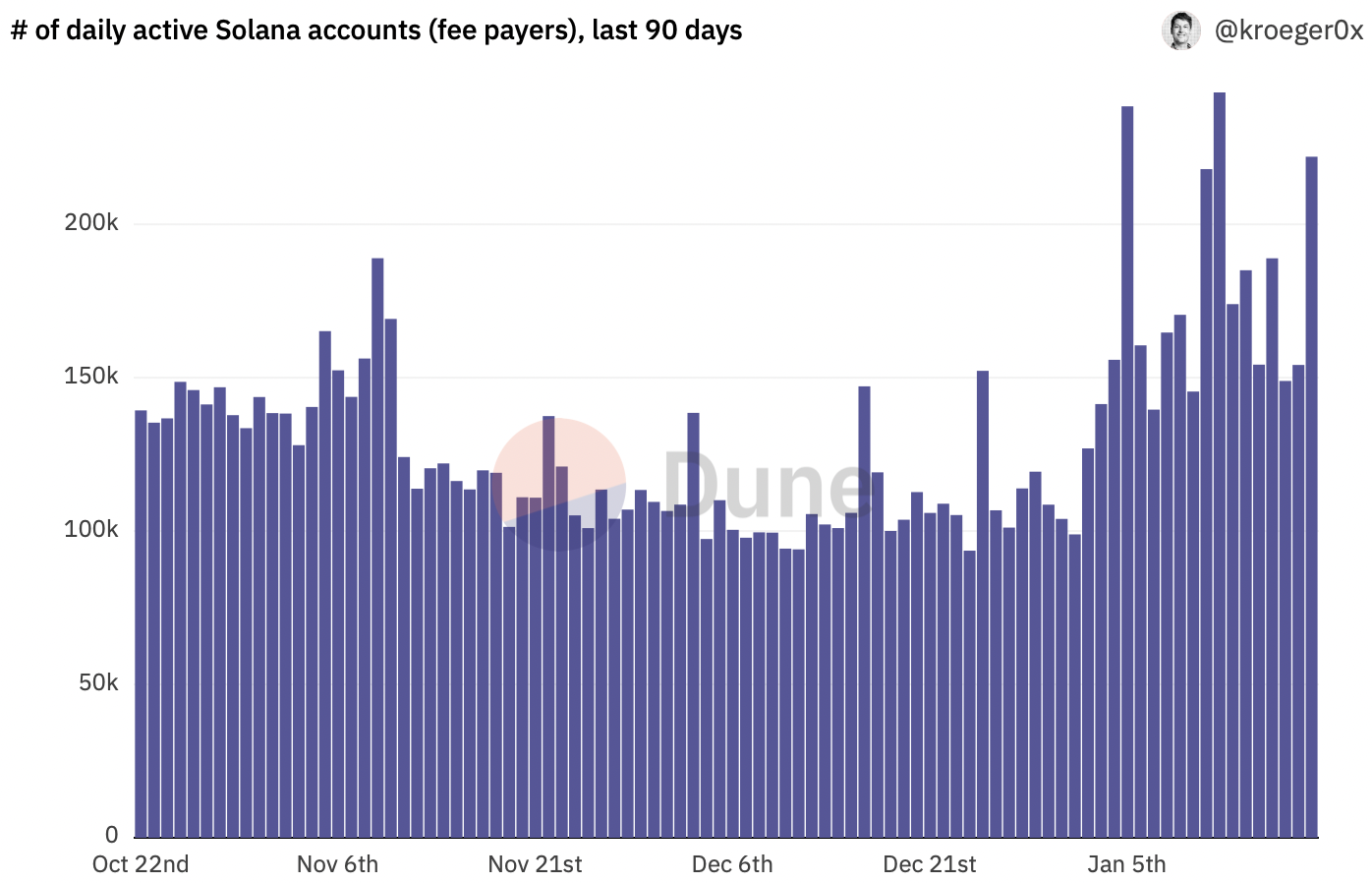 Number of daily active Solana accounts
Critics of the Solana network have called out the Ethereum-killer for being too centralized and venture capital-controlled. Riyad Carey, a research analyst at crypto data firm Kaiko believes that with FTX and Alameda Research out of the picture, Solana protocol is free from baggage and is ready to become more community-centric. Carey believes Solana has the potential to be a top three or five chain by total value locked in 2023.