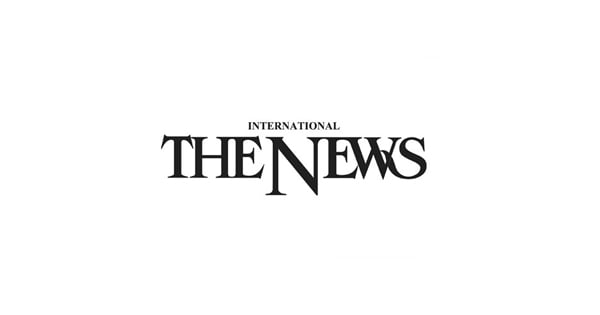 Stocks posted a strong recovery on Wednesday with investors taking cue from central bank governor's statement on expected foreign currency inflows next week with hopes of easing pressure on forex reserves, traders said.
Pakistan Stock Exchange (PSX) benchmark KSE 100-share Index went up 1.17 percent or by 448.88 points to close at 38,791.09 points against 38,342.21 points recorded in the last session. The highest index of the day remained at 38,944.29 points, while the lowest level of the day was recorded at 38,259.86 points.
Analyst Ahsan Mehanti at Arif Habib Corp said, "Stocks showed strong recovery in the earnings season on SBP chief affirmation over easing FX crises in coming days and institutional interest in oversold scrips."
Investor speculations over imminent receipts from UAE and Saudi for financial support, and surging global crude oil prices played a catalytic role in the bullish close. However, midsession pressure remained on WB delays over the $1.1 billion loan, government decision to raise gas prices and political uncertainty.
KSE-30 index also increased by 267.40 points or 1.90 percent to stand at 14,347.87 points compared with 14,080.47 points recorded in the last session.
Volumes decreased by 52 million shares to 153.090 million shares from 205.906 million shares, whereas value dropped to Rs5.010 billion from Rs6.710 billion. Market capital expanded to Rs6.169 trillion from Rs6.134 trillion. Out of 312 companies active in the session, 184 closed in green, 109 in red and 19 remained unchanged.
Muhammad Arbash, an analyst at Topline Securities, said equities closed positively, with the index settling at 38,791 level (up 1.17 percent). Range bound activity was witnessed in the first half of the session. However, the market witnessed recovery in the second half, and made an intraday high of 603 points. The recovery was made on account of SBP Governor Jameel Ahmed's statement at the FPCCI, where he said foreign exchange would start coming in from next week, the analyst explained.
Major positive contributors in the trading session were Systems Limited, TRG, Engro, Hubco and Oil and Gas Development Company (OGDC), which cumulatively added 262 points to the index.
The highest increase was recorded in the shares of Bhanero Tex, up Rs71.11 to close at Rs1,019.31/share, followed by Systems Limited, up Rs22.69 to close at Rs480.73/share. A significant decline was noted in the shares of Nestle Pakistan, down Rs287 to end at Rs5,308/share, followed by Pak Services, down Rs161.17 to end at Rs1,987.83/share.
Brokerage Arif Habib Ltd said that after two gloomy sessions, the bulls returned to the PSX. The market opened in the green and remained in that range as investors cherry-picked selective equities at appealing levels in search of value to add to their portfolios. "Following the governor of the SBP's much-needed clarification on the LCs issue, investor involvement grew dramatically, resulting in the index making an intraday high of 603.76 points," it reported. "Mainboard volumes remained healthy."
Sectors contributing to the performance included technology and communication (+165.4 points), fertilisers (+100.3 points), E&Ps (+84.1 points), power generation and distribution (+44.9 points), and commercial banks (+38.6 points).
WorldCall Telecom remained the volume leader with 19.038 million shares. Its scrip increased 3 paisas to close at Rs1.13/share. It was followed by K-Electric Ltd with 13.145 million shares that closed higher by 12 paisas to Rs2.19/share.
Other stocks that recorded significant turnover included TRG Pak Ltd, Hascol Petrol, PPL, OGDC, Sui Northern Gas Pipelines, TPL Properties, Pak Refinery and Cnergyico PK.
Shares' turnover in the future contracts increased to 54.221 million shares from 53.382 million shares.